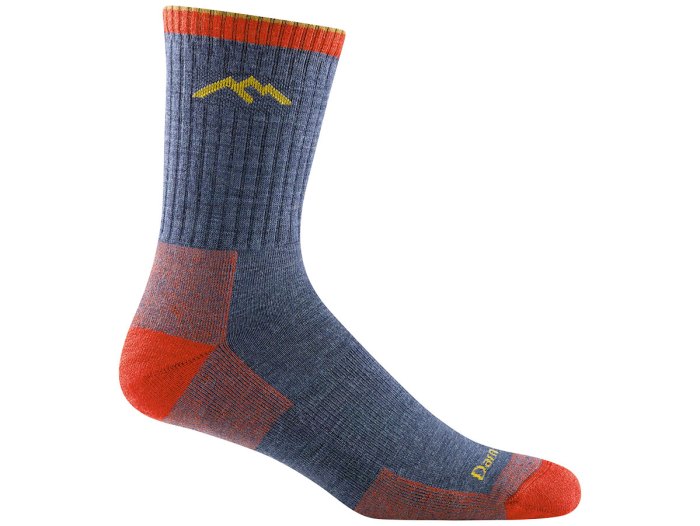 Socks come in a wide variety of styles and materials, each designed with a specific purpose. The Darn Tough Hiker Micro Crew Midweight Hiking Sock ($24, darntough.com) is made mainly with fine soft wool from merino sheep. These socks provide superior breathability and comfort.
Wool is the most popular material for hiking socks because it wicks sweat away from the skin, offers great cushioning and resists odors. Nylon is also a popular choice for its durability. The rest of the Hiker socks are made with nylon and spandex.
The Hiking Sock's cushioning covers your sole as well as the back of your heel, protecting your foot from friction and blisters.
Darn Tough also offers a lifetime warranty, so if you wear a hole in your socks, the company replaces them for free.
Powered by WPeMatico